A New History of Photography: The World Outside and the Pictures In Our Heads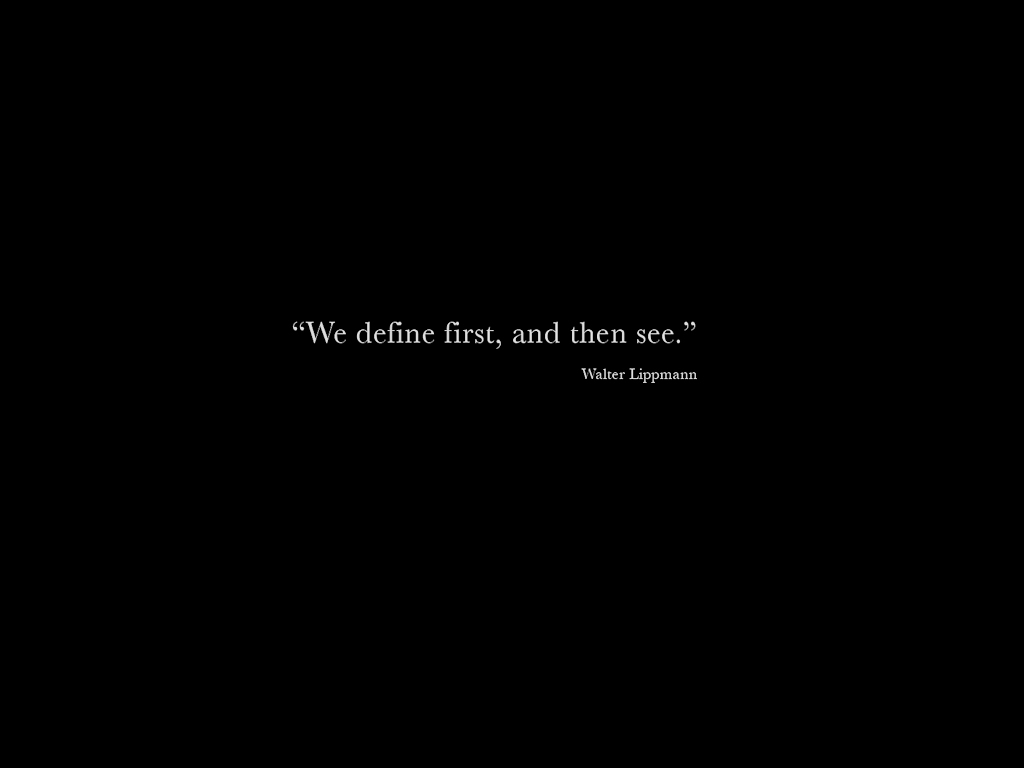 "Immature poets imitate; mature poets steal; bad poets deface what they take, and good poets make it into something better, or at least something different."
— T. S. Eliot


A simple truth: we reflect ideas that influence us. What we love—our fixations and our obsessions—all are to be seen in the things we do and can be found in the things we create. History is a repository for those influences and obsessions. In history we clearly see the wreckage and reasoning of bygone eras. But the telling of history is not a static enterprise. History evolves over time to explain the past to a contemporary audience eager to understand the origin of its own obsessions and perceptions. As our influences become codified and embodied in the canons we create, we emphasize ways to comprehend the present by way of reconfiguring the past.

Monkey see, monkey do, everything I say sticks twice on you.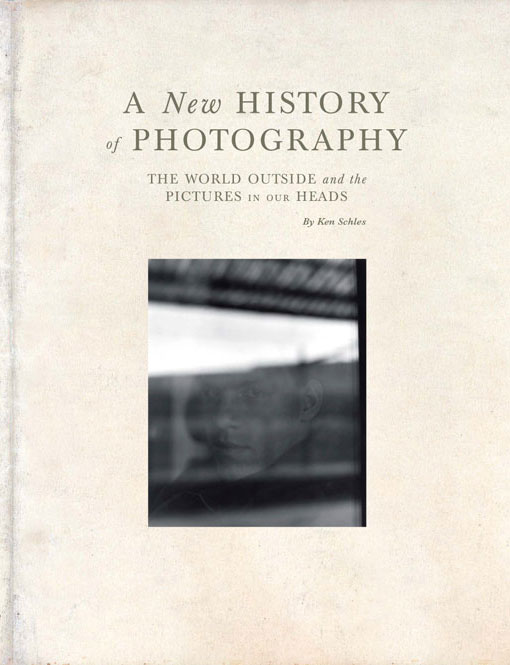 Ken Schles examines the photographic work he's made over the last 25 years and recognizes within it a slew of antecedents and influences.
...from the preface:

When first asked by Markus Schaden to create a project based on a printed photographic publication that had influenced my artistic development, many possibilities came to mind. His question reminded me that there was, and is, a long line of progenitors I could easily pay homage to. When it came time to scrutinized my work more closely, I realized influences ran much deeper than I previously imagined or wanted to believe. There wasn't a "hand of influence" touching my work a little bit here and a little bit there. No, I saw many lines of influence criss crossing throughout my work. This became quite evident.

When I share my pictures, it's not only my vision that I'm sharing—

because my "way of seeing" is not unique to me. There is no reason why my interpretive associations should operate in any other manner. Our "ways of seeing" arise out of a dialog: an interplay of culture and community. When we experience an image, we internalize and reinforce conceptions processed not by one person, but by many.

The ideas of others color and set the framework of how I conceive of the things I encounter. And so, rightfully, I see and know and express what I think is my world through the filter of those influences. My images are a reflection and a projection of this.

Through the course of many years and through repeated exposure, and because of my deep interest in photography, I've seen and internalized a diverse body of photographic work spanning its history, thereby incorporating a particular way of seeing. In my mind, I've invented a specific canon of photography. This canon of photography seems natural to me, second nature. I'll be reminded of it in the world around me, in the things I encounter. But I didn't make up this canon of photography. I've borrowed it from experts and acquired it through daily exposure, no, daily bombardment from the culture that surrounds me.
As I look back, I now see many influences in the work I've made. I've begun to wonder if the work is singularly "mine."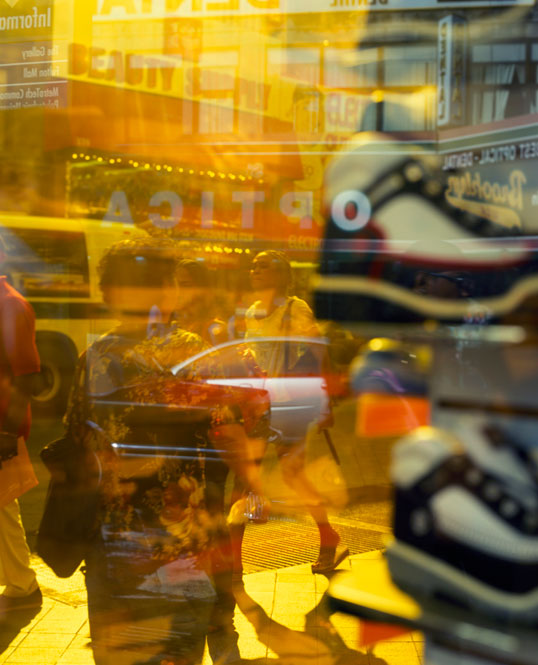 I now know it cannot be. I may see with my eyes, but my mind knows and recognizes the world through these other ideas, these other conceptions. True, the world I confront is uniquely mine, and mine alone. I occupy and move in a distinct space and travel a solitary path. But I share my time on this planet with some 6.5 billion other people, and I am genetically and culturally predisposed to see and understand the world from perspectives garnered from those around me; my clan, my group. I am a social animal and my predilections, indeed the way I even conceive of the world, is
predicated on that. I'm sure you've notice your conceptions shift at a specific juncture, when something you've experienced has notably "struck" you. An example: you go to see an art exhibit and get so thoroughly immersed in it, that upon leaving the show, your mind spins with these other ideas. You suddenly are aware that the world around you reflects another vision. Or you go to a movie and you notice that you were so transfixed that even after the film ends the outside world looks a bit different, almost as if that filmic world has followed you down the street.

We are changed by our encounters with culture.

Unbeknownst to us, we're engaged in a deep conversation about our world as we try to understand the form it takes. And each of our lives reflects this conversation. My pictures are images of that dialog. If we recognize the ways in which ideas move through us, rather than think they originate with us, we'd get an inkling of the profound way acquired ideas form our conceptions of the world and who we think we are. Recognizing that ideas and images form an essential quality of our being, makes everyone of us functionaries in the service of ideas and images.
As we absorb and then project our influences, we project whole histories, personal and otherwise, whether we understand them or not. It is not that the world is a mirror to us individually; it is that we mirror concepts about the world back into the world; we mirror the things we love and the ideas that have influenced us, and the things we believe; we mirror the language and the culture as it forms who we are, individually and collectively. And as these conceptions of reality move through us, they shift and flower and fade.
Inevitably, certain truths will evade us, even when we have the facts,
since they involve mysteries of our own consciousness
and truths we are loath to face.

I present here my crooked understanding of the history of photography, as it organically surfaced in work I made over the course of many years.
Sequenced with lapses and dwelling excessively on certain ways of seeing, many of you will not agree with the history I present,
but it is a history of photography as best as I can make of it.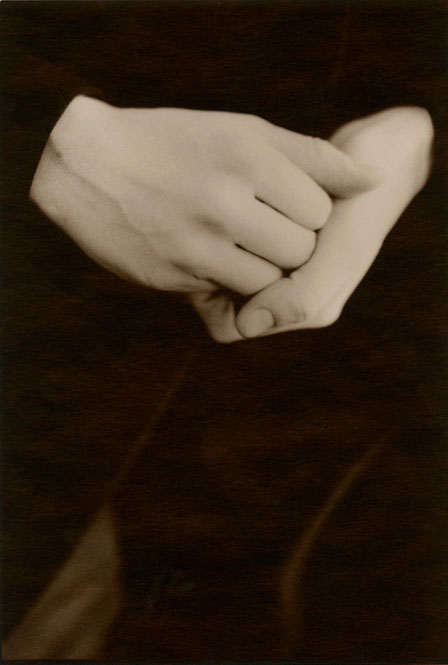 A New History of Photography:
The World Outside and the
Pictures In Our Heads


"...insight into the mind of a great photographer." — Bill Kouwenhoven, Hotshoe
"Smart and beautifully written, Schles seems to be channelling the great writers on the medium." — Jeffrey Ladd, 5b4
"Inventive, witty..." — Photo-Eye's Best Photobooks of 2008
Finalist for the 2009 Les Rencontres d'Arles Photographie Contemporary Book Award.
Selected by Claxton Projects as one of the most significant American photobooks of the previous 10 years.


FAZ Literary Supplement "...in his complex introductory treatise he freely discusses the ideas of Darwin as well as Heidegger and by the end explores historiography, and posits that you have to understand the echo of language to realize the character (nature) of time...It's a picture book you can't stop reading." Freddy Langer

1000 Words Photography "...a rare gem of a book, which already seems to be gaining something of a cult status in photography circles. ... Seldom have we seen such an innovative and experimental book; the essays Schles has penned are smart and make for required reading but it is the images that take precedent."

Photo-Eye review by George Slade with a response by Ken Schles Of the exchange, Daniel Espeset, Managing Editor of Photo-Eye Magazine said,"when first designing the magazine online we were very excited about the potential for creating dialogue and interaction, rather than simply offering unidirectional interpretations of the work. This is the first time I feel like we've fully achieved that goal..."




173 pages; 107 plates.
Edition Limited to 350 copies.
Published by White Press, an imprint of Schaden.com, 2008