Books and Publications
Books by Ken Schles
Night Walk, Steidl, Göttingen, Germany (2014 Europe/2015 US, reprinted 2016). A stream of consciousness portrayal that peels back layers of petulance and squalor to find the frisson and striving of a life lived amongst the rubble. We see in Night Walk a new and revelatory Ulysses for the 21st century: a searching tale of wonder and desire, life and love in the dying hulk of a ruined American city. "So intimate and direct, that it sometimes pains the eyes." — Freddy Langer, Frankfurter Allgemeine Zeitung. A TIME photobook of the year (2014).

Invisible City, Steidl, Göttingen, Germany (2014 Europe/2015 US, reprinted 2016). A faithful reprint of the 1988 classic. The real image of New York is rarely clear to anyone living in it, except as tenacious sensation. …Ken Schles' Invisible City is a picture book that comprehends both the shambles and the thrall" — Guy Trebay, The Village Voice. "hellishly brilliant" — Vince Aletti, The New Yorker. "Pictures like this speak to the gut. They isolate time from itself." — Jonathan Blaustein, A Photo Editor. A TIME photobook of the year (2014). A New York Times notable book of the year (1988). Noted in four histories of the photobook (see below).

Oculus, Noorderlicht, Groningen, The Netherlands, 2011. Oculus is a photographic book about images, memory and the metaphor of light; a philosophic journey exploring the nature and agency of images. Selected as a "best photobook of 2011." Melanie Light in a round-up of significant books in Le Journal de la Photographie said Oculus was "beautifully crafted... deeply satisfying... This fourth book marks Ken Schles as a true master of his art and culture maker of the highest caliber."

A New History of Photography: The World Outside and the Pictures In Our Heads, White Press, Köln, Germany, 2008. History was just a beginning. A book about influence and the connections we make: an experiment in the history of photography. Appeared on several (Photo-Eye and 5b4 are two) best photo book lists of 2008, a finalist for the 2009 Les Rencontres d'Arles Photographie Contemporary Book Award and selected by Tom Claxton as one of the ten most significant photobook publications by an American artist in the last ten years. Limited availability.

The Geometry of Innocence, Hatje Cantz, 2001. Ostfildern, Germany. Over twelve years in the making, this project examines fragmentation and violence in contemporary society. The Geometry of Innocence is a visual narrative that deconstructs tropes of photojournalism while exploring the relationship between violence, institutions and individuation. Out of print.

Invisible City, Twelvetrees Press, Pasadena, California, 1988. Experience this small, dark classic here. A New York Times notable book of the year. Exhibited by The Museum of Modern Art, noted in four histories of the photobook (Auer & Auer #676, 10x10 American Photobooks, Parr/Badger's The Photobook: A History volume III and New York in Photobooks). See below for details on these publications. Out of print.
Publication:
Photopaper 55/56 Silence Will Not Protect Me, Kassel, Germany, 2020. 'Silence will not protect you. These last years I've been in the streets and in the halls of power advocating for change, fighting to protect what is right and what I believe is good. I choose life, I choose to speak, even though I know I'm going to die.' A 32 page magazine of protest in America. Concept and essay by Ken Schles.
Books citing titles by Ken Schles:
New York In Photobooks, RM and Centro José Guerrero, 2016, edited by Horacio Fernández. A "book on books" study of 48 classic photobooks focused on New York, capital of the twentieth century, the most photogenic and photographed city in history. Not only do we see a city of skyscrapers, but also the life within. Books studied include Berenice Abbott's Changing New York, Weegee's Naked City, Roy Decarava and Langston Hughes' The Sweet Flypaper of Life, Helen Levitt's A Way of Seeing, East 100th Street and Subway by Bruce Davidson, Invisible City by Ken Schles and Here is New York: A democracy of photographs. A Photo-Eye photobook of the year.

The Photobook: A History Volume III
, Phaidon 2014, by Martin Parr and Gerry Badger. Hailed as "the most important contribution to the field since modern histories of photography began" (photo–eye), in this, the third and final volume, photographer Martin Parr and co–author Gerry Badger bring the history of the genre fully up to date, highlighting over 200 books dating from World War II to the present day.

802 Photo Books from the M.+ M. Auer Collection, edited by Michèle and Michel Auer, Editions M+M, 2007, Hermance, Switzerland. After the publication of Andrew Roth's 101 Books, the Hasselblad Center's The Open Book, and the two volumes of Martin Parr and Gerry Badger's The Photobook: A History, M+M Auer selected 802 of their favorite photography books from their collection of over 10,000 to open up a dialog on the photobook canon.

10x10 American Photobooks, edited by Matthew Carson, Russet Lederman and Olga Yatskevich, 10x10 and book dummy press, 2013. A manga inspired publication, limited to 500 copies listing 300 of the most significant American photobooks of the last 25 years selected by a cadre of photobook experts from around the world. Included are 10 original essays on the state of contemporary American photobooks. Here Schles was honored four times over: First when asked to write an essay for the publication and three times again when both Invisible City (cited 2x) and A New History of Photography were chosen by experts for inclusion.

Ken Schles: Invisible City, A Digital Resource, (2012) is a free eBook study put together by Matt Johnston of The Photobook Club and myself — with crowd-sourced commentaries and "images and text featured in Invisible City... a variety of personal reflections, commentary on the process of creating Invisible City from Ken Schles and original notes from a lecture given at New York's International Center of Photography in 1990." Formated for iPads, non-Mac e-Book readers and all PCs. Selected a Top Digital Photobook (2012), The most surprising 2012 photobook publication. Also voted top digital publication of 2012 by the Facebook Photobook Group.

Publish Your Photography Book
, (2nd ed. revised and updated) Princeton Architectural Press, 2014. Publish Your Photography Book is the first book to demystify the process of producing and publishing a book of photographs. Industry insiders Darius D. Himes and Mary Virginia Swanson survey the current landscape of photography book publishing and point out the many avenues to pursue and pitfalls to avoid. Contains exemplary case studies and includes my "Industry Voice"——an essay on publishing the eBook on Ken Schles: Invisible City, A Digital Resource.
Selected titles with contributions (text and/or image) by Ken Schles:
Picturing Resistance by Melanie Light and Ken Light (Ten Speed Press, New York 2020). A compelling photographic history of the important moments of progressive resistance–from the civil rights movement to the present–to inspire the change-makers and activists of today. A powerful commemoration of notable moments of protest, Picturing Resistance highlights the important American social justice movements of the last seven decades. UC Berkeley Graduate School of Journalism professor Ken Light and author Melanie Light have carefully curated unconventional photographs of the most memorable moments in twentieth- and twenty-first-century protest history, offering a fresh perspective on these important occasions. Picturing Resistance will inspire revolutionary thinkers, activists, and dreamers of all stripes to celebrate the milestones of the past as we build a progressive future.

Eyes to the Wind by Ady Barkan; foreword by Alexandria Ocasio-Cortez (Atria Books, New York 2019). In this inspirational and moving memoir—reminiscent of When Breath Becomes Air and The Bright Hour—activist Ady Barkan explores his life with ALS and how his diagnosis gave him a profound new understanding of his commitment to social justice for all. Eyes to the Wind is a rousing memoir featuring intertwining storylines about determination, perseverance, and how to live a life filled with purpose and intention. The first traces Ady's battle with ALS: how he turned the initial shock and panic from his diagnosis into a renewed commitment to social justice—not despite his disability but because of it. The second, told in flashbacks, illustrates Ady's journey from a goofy political nerd to a prominent figure in the enduring fight for equity and justice who is "willing to give [his] last breath to save our democracy" (CNN). From one of today's most vocal advocates for social justice, Eyes to the Wind is an evocative and unforgettable memoir about activism, dedication, love, and hope.

Go Down Moses Interview by Teju Cole and Karen Irvine (Candor Arts and the Museum of Contemporary Photography, Chicago 2019). Organized by acclaimed writer, photographer, and critic Teju Cole, the exhibition Go Down Moses presents a reinterpretation of the Museum of Contemporary Photography's permanent collection that can be understood as a visual tone poem. Exploring elemental themes of movement, chaos, freedom, and hope, Cole uses the photographic archive to interweave the past and present, suggesting an aesthetic approach to understanding both human suffering and compassion. This original publication accompanying the exhibition features reproductions of key images, as well as an interview with Cole and MoCP Chief Curator and Deputy Director Karen Irvine about his curatorial process.

The Photograph That Took the Place of a Mountain by Taco Hidde Bakker (Fw:Books, Amsterdam 2018). This book brings together revised and expanded writings on photography and art originally published between 2008 and 2017 in a variety of magazines. Often working in close collaboration, and sometimes traveling, with the artists whose work he writes about, Bakker explores different writing forms as provoked by the (photographic) art and worldviews of artists as diverse as Ken Schles, Witho Worms, Mariken Wessels, Tom Callemin, Dirk Braeckman, Paul Kooiker, Stephan Keppel, Marie-José Jongerius, Jan Hoek, and others.

Vision Anew: The Lens and Screen Arts (University of California, Oakland 2015). Classic writings from the 20th c. as well as the thoughts of the most influential talents working today. Edited by by Charles H. Traub, Steven Heller and Adam B. Bell. "A valuable, timely, and stimulating collection."—Geoff Dyer, author of The Ongoing Moment "…an essential reader."—Charlotte Cotton, author of The Photograph as Contemporary Art

The Photographer's Playbook
, (Aperture, New York USA 2014) features photographic assignments, ideas and anecdotes from the world's top photographers and photography professionals. The assignments in this unique volume are an indispensable tool for teachers, students and those looking to enhance their creativity. Edited by photographers Jason Fulford and Gregory Halpern, The Photographer's Playbook includes assignments from leading photographers and educators such as John Baldessari, Elinor Carucci, Sandra Phillips, Stephen Shore, Alec Soth and Ken Schles.

Photobook Award 2013 Annually the Fotobookfestival (Kassel, Germany 2014) presents the best photobooks of the year, works that were nominated by eminent international experts from the photo scene around the globe. The nominated books are presented in this nicely produced catalog with photographs of double spreads and the statement of the nominator. KEN SCHLES nominated BRYAN GRAF »WILDLIFE ANALYSIS« But check out the other contributions.

On Daido, (out of print) Kassel Fotobook Festival (Kassel, Germany 2013). The volume On Daido is a photographic anthology of statements on and homages to Daido Moriyama made by internationally known photographers and authors. Issued in an edition of 250 copies, this publication in its special form is dedicated to Daido Moriyama and will be exclusively available at the 6. Fotobookfestival.

By The Glow of the Jukebox: The Americans List , edited by Jason Eskenazi (Red Hook Editions, New York USA 2012 and 2016). While working as a guard at New York's Metropolitan Museum of Art, Eskenazi began to ask visiting photographers who came to see the Looking In exhibition on Robert Franks The Americans their favorite image and why. In the subsequent two years after returning to photography full-time, he complied 276 photographer's answers in this unique book destined to be a classic of photographic education. Selected a photobook of the year by Photo-Eye (2012)

Traces and Omens: Images and the Visualization of Time, edited by Wim Melis, (Aurora Borealis, Groningen The Netherlands 2005). The 2005 exhibition catalog for the Noorderlicht Festival. Photography is said to be the medium of the split-second, the art of the decisive moment. In the blink of an eye it lends meaning to what takes place around us. See selections from my project Homeland Security.

Promised Land, (Aurora Borealis, Groningen The Netherlands 2004). Starting in 2001, Noorderlicht asked five internationally acclaimed photographers to sketch an image of the city of Groningen. The assignments all had the same theme: the 'undercurrent' of the city. Anders Petersen, Antoine d'Agata, Ken Schles, John Davies and Adrienne van Eekelen look for those facets of the city that form the character of Groningen but are at the same time so common that even the inhabitants hardly notice them. Link.

here is new york: a democracy of photographs, (Scalo, New York USA 2002). Here is New York was founded in response to the events of September 11, and to the flood of images that resulted from it. The idea was simple: to present images of the event by as many different people and from as many different perspectives as possible. "The most authentic and comprehensive record of the events of September 11."

Wonderland, edited by Machiel Botman and Wim Melis, Aurora Borealis, 1999. Groningen, The Netherlands. This 1999 exhibition catalog was the first to reproduce selections from the project The Geometry of Innocence. This title is currently out of print. Find out more here.
Unpublished/handmade:
Bklyn.downtown Culture and memory may contain the things we know, but experience is our only entry to the world. A project originally made for Delve, an online arts magazine. Watch this 4 minute video of me reading the text while flipping through this small dummy (larger handcrafted versions are in collections of MoMA and The Brooklyn Museum).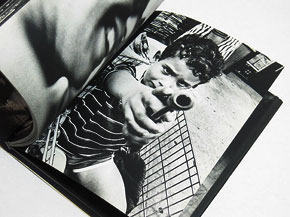 "His books, like Invisible City or The Geometry of Innocence, are considered intellectual milestones of photography." -— Andrian Kreye, Feuilleton (Arts and Essays) Editor, Süddeutsche Zeitung (Germany).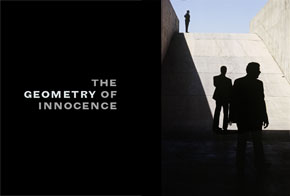 "Das ist der neue Robert Frank"
-— schwärmte Leo Fritz Gruber.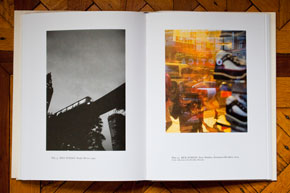 "...insight into the mind of a great photographer."
-— Bill Kouwenhoven, Hotshoe (Great Britain).



"a true master of his art and culture maker of the highest caliber" -— Melanie Light, Le Journal de la Photographie (US and France).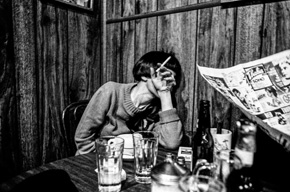 On Night Walk: "Ken Schles' Invisible City captured the zeitgeist of New York just as Weegee and Klein did before him. His newest book, Night Walk, culled from work in his archive, transports us along the same streets during the same bygone era as Invisible City, but brings us to a new visceral destination."
-— Jason Eskenazi for TIME magazine.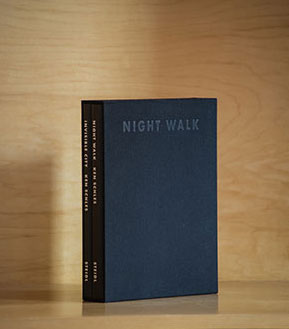 Invisible City and Night Walk limited edition boxed set produced by Deichtorhallen House der Photographie using 1st edition Steidl books. Hand pulled photogravures accompany the books. Reverse view: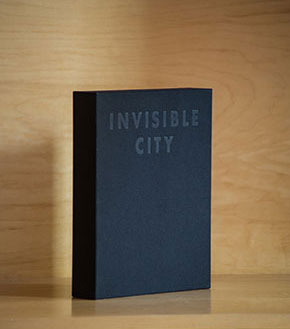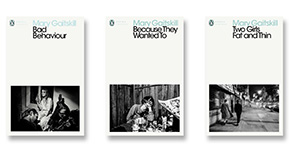 Covers for Penguin Classics of a series of books by Mary Gaitskill.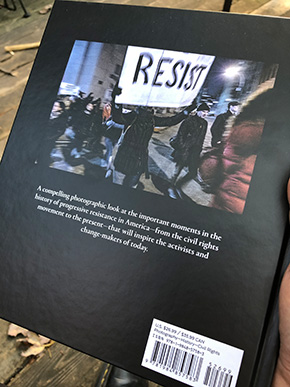 Picturing Resistance Moments and Movements of Social Changefrom the 1950s to Today A compelling photographic look at the important moments in the history of progressive resistance in America—from the civil rights movement to the present—that will inspire the activists and change-makers of today (back cover).
See news, read reviews


From The Photobook: A History volume III, "This is a mysterious book."